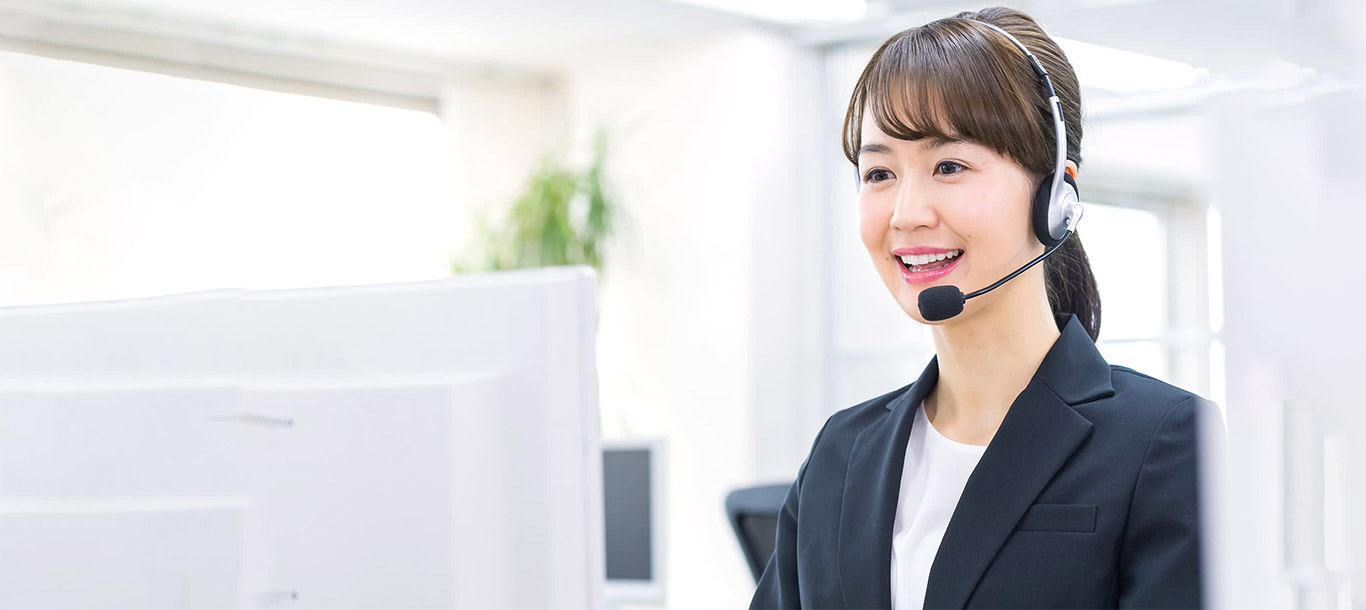 Efforts for safety and security
05
Support
Responding to inquiries
The person in charge with solid knowledge will respond kindly and politely.
How to eat, place of origin
About radiation / residual pesticides, dealers, etc.
Various inquiries and consultations are sent to the Customer Relations Office.For example, about "how to eat". If the package says "1 tablets a day", you may have an inquiry such as "Do you take 3 tablets in several divided doses or do you take 3 tablets at once?"In that case, we will carefully guide you while listening to the customer's situation.In addition, when we receive inquiries about the place of origin, radiation, and residual pesticides, we will collaborate with the Planning and Development Department and the Central Laboratory to analyze and test in-house if necessary.In addition, we may receive inquiries from retailers, and we will guide you to the store closest to you, the mail-order company, and the online mail-order site.
Professional qualification holders will respond at the counter
The person in charge at the customer service office is qualified as a supplement manager.Professionals who are qualified to support customers who use health foods will respond to you.We also have a pharmacist, so we can handle cases where you need to answer with academic knowledge.
Sharing customer feedback
Share customer feedback with each department within the company.To make better products.
Share customer feedback with each department within the company
Information such as inquiries and requests sent to the Customer Relations Office can be shared simultaneously from top management to the person in charge of each department.We take customer feedback seriously and use it to improve and improve our products.
Actual improvement plan based on customer feedback
We are using it to improve our products.
Isomaltooligosaccharide
Originally, the expiration date was printed on the shrink part, but the customer said, "If you flip the shrink and dispose of it, you will not know the expiration date", and it is directly on the cap, not on the shrink part. Improved to print.
Iron & Calcium Wafer
Iron & calcium wafers are also popular with children, but after receiving an inquiry about "how much is appropriate for feeding children", we will add the recommended amount of calcium for each age on the back of the package. bottom.
Oyster turmeric with clams + ornithine
We received a request from a customer that the grains were too large to drink, so we changed the size of each grain from 1 mg to 400 mg per grain.